EXHIBITIONS
14 July – 24 October 2021
5/3 PLN
Praga of the 1970s. Photographs by Albert Krystyniak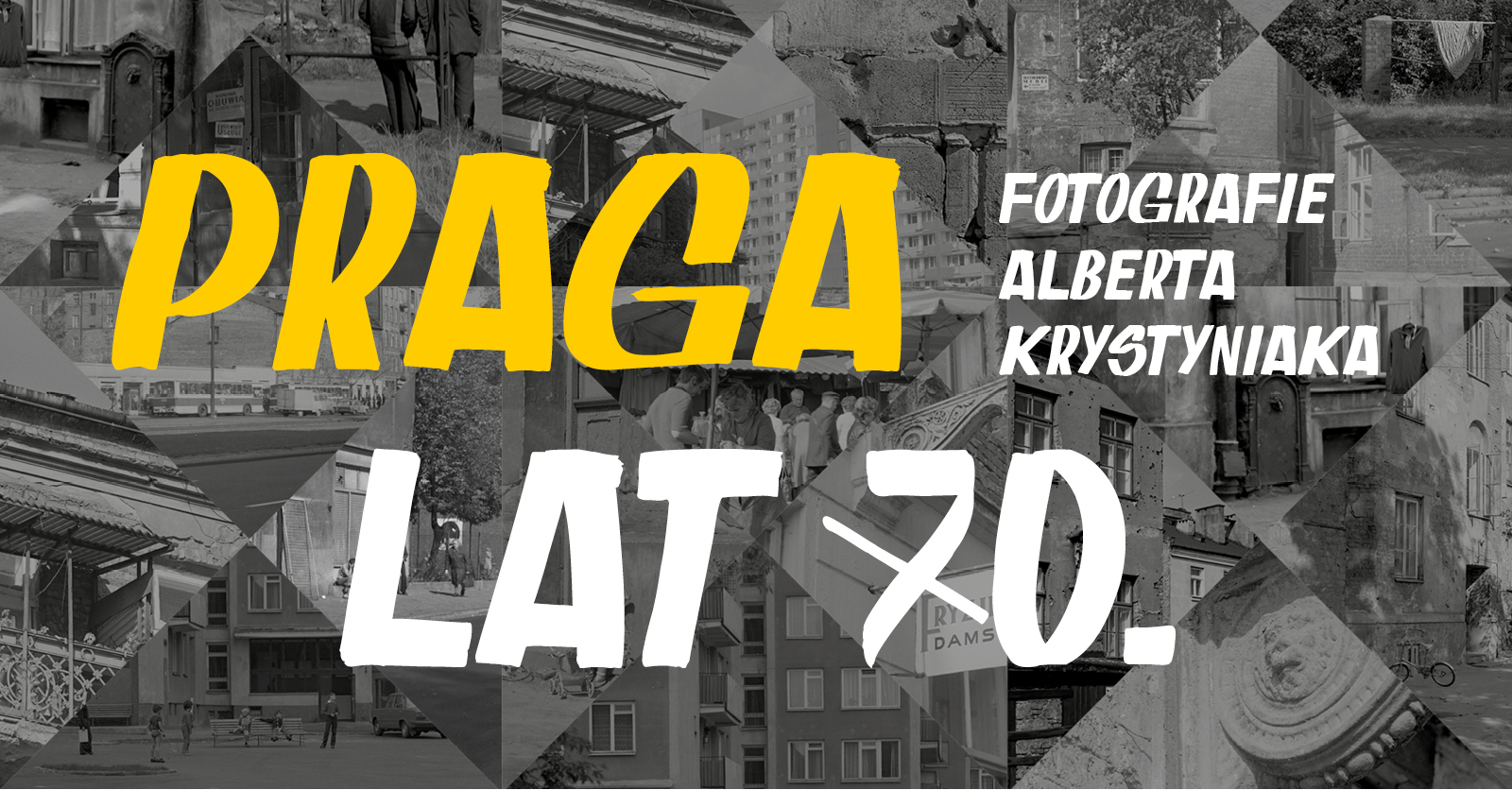 Albert Krystyniak, the author of the photographs exhibited here, spent his childhood in the Praga district of Warsaw. In the 1970s, when the oldest part of the district was being rebuilt, he would repeatedly return there to preserve its landscape in photography.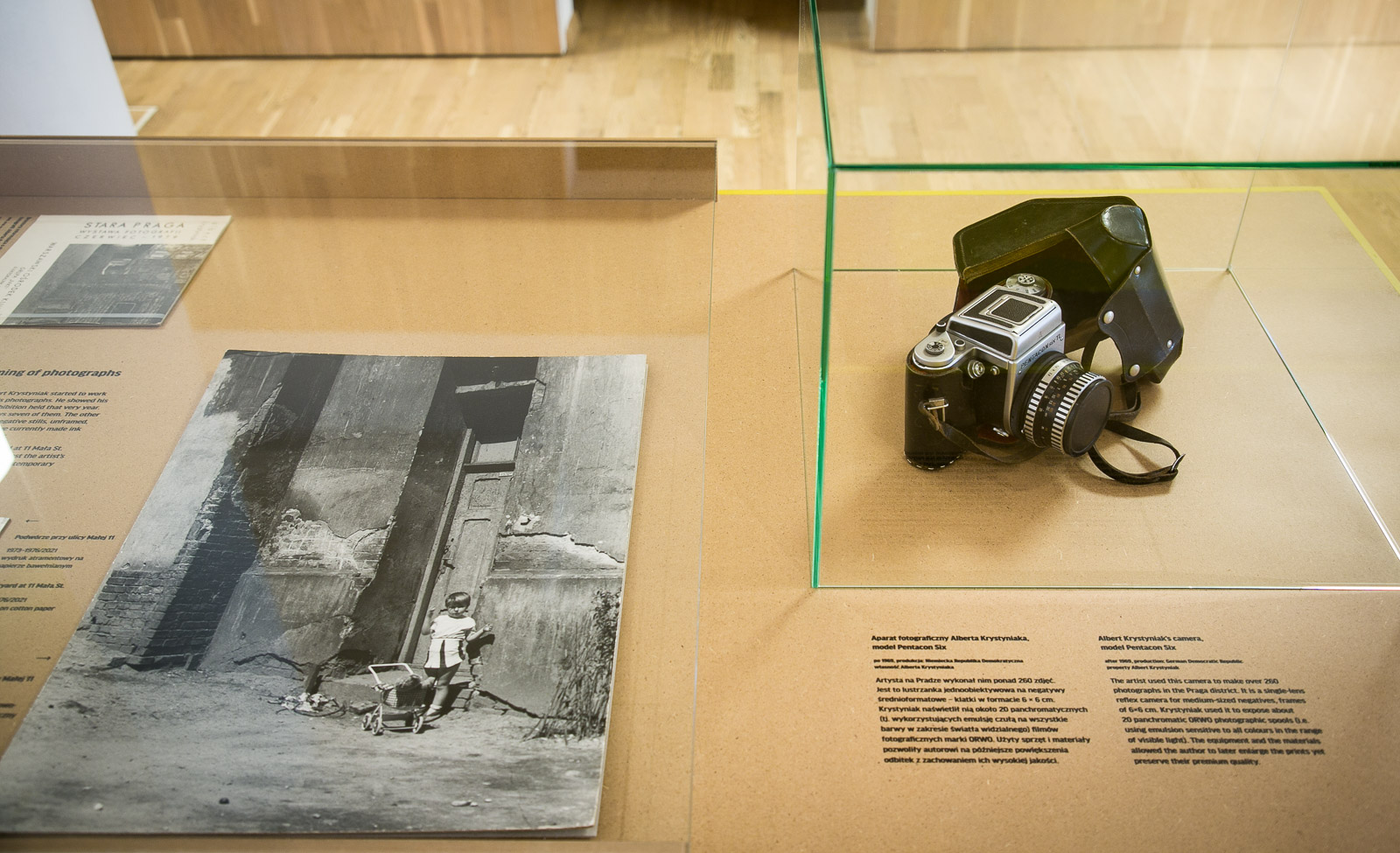 Selected for the exhibition are over 80 photographs from a larger photo-reportage made at the time. The pictures offer an insight into one section of Warsaw, revealing the flaws of a 19th-century city, the wartime damage as well as the neglect and makeshift character of the early Polish People's Republic. At the same time, we discover in the photographs a community that is intimately linked to this decrepit scenery. In still other shots we see tokens of the district being modernised as of the 1960s, e.g. detached blocks of flats.
At the time when this photo portrait of Praga was being made, decision-makers were faced with the question of how to heal this urban tissue. What to do with the many degraded tenement houses? How to help their inhabitants? Where to find the necessary financing? Some of the problems were solved at the time, others have remained relevant to the present day, as have the questions posed above.
fot. Tomasz Kaczor

COLOPHON
Curator: Adam Lisiecki
Assistant to the curator: Anna Wigura
Photography consultant: Karolina Puchała-Rojek
B Katarzyna Kuzko-Zwierz, Piotr Stryczyński, dr Jarosław Trybuś
Exhibit design: Aneta Faner
Graphic design: dr Anna Światłowska
Production: Klementyna Świeżewska
Implementation: Ksenia Góreczna, Ewa Lenczewska, Tomasz Makarewicz, Krzysztof Świerczewski, Krzysztof Hernik, Leszek Sokołowski, Tomasz Marzec
Conservators: Robert Kołodziejski, Igor Nowak, Piotr Popławski
Digitisation: Adrian Czechowski, Mikołaj Kalina, Michał Matyjaszewski, Andrei Niakrasau, Anna Sulej
External loans: Konrad Gutkowski
Exhibit acquisitions: Adam Michalak, dr Tomasz Pruszak
In-house loans: Dominika Jarzyńska-Pokojska, Tomasz Lewandowski, Aneta Matuszewska, Dorota Parszewska, dr Rafał Radziwonka, Zuzanna Sieroszewska-Rolewicz, Filip Żelewski
Availability: Katarzyna Szafrańska
Text edition: Urszula Drabińska
Text translation: dr Marcin Turski
Accompanying program: Karolina Jusińska, Aleksandra Karkowska-Rogińska, Anna Kraus, Adam Lisiecki, Anna Wigura
Exhibition carers: Małgorzata Chrząstkowska-Neuvonen, Małgorzata Kościelnik, Marzena Łasińska, Małgorzata Łysak, Małgorzata Marciniak, Alicja Sokołowska, Michał Sowa, Anita Tomaszewska
Communications and marketing: Julia Borowska, dr Karolina Grabowska-Garczyńska, Joanna James, Anna Kraus, Aleksandra Koszalska, Joanna Krupa, Aleksandra Migacz, Karolina Młynarz
Persons loaning objects for the exhibition: Albert Krystyniak, Adam Lisiecki
Accompanying publication: Praga lat 70. Fotografie Alberta Krystyniaka, Muzeum Warszawy 2021
We extend our gratefulness to all those contributing to the exhibition.