EXHIBITIONS
23.11.2016 — 26.03.2017

Stalowa Street – A Street of Steel – exhibition of Marzena Bigaj's photography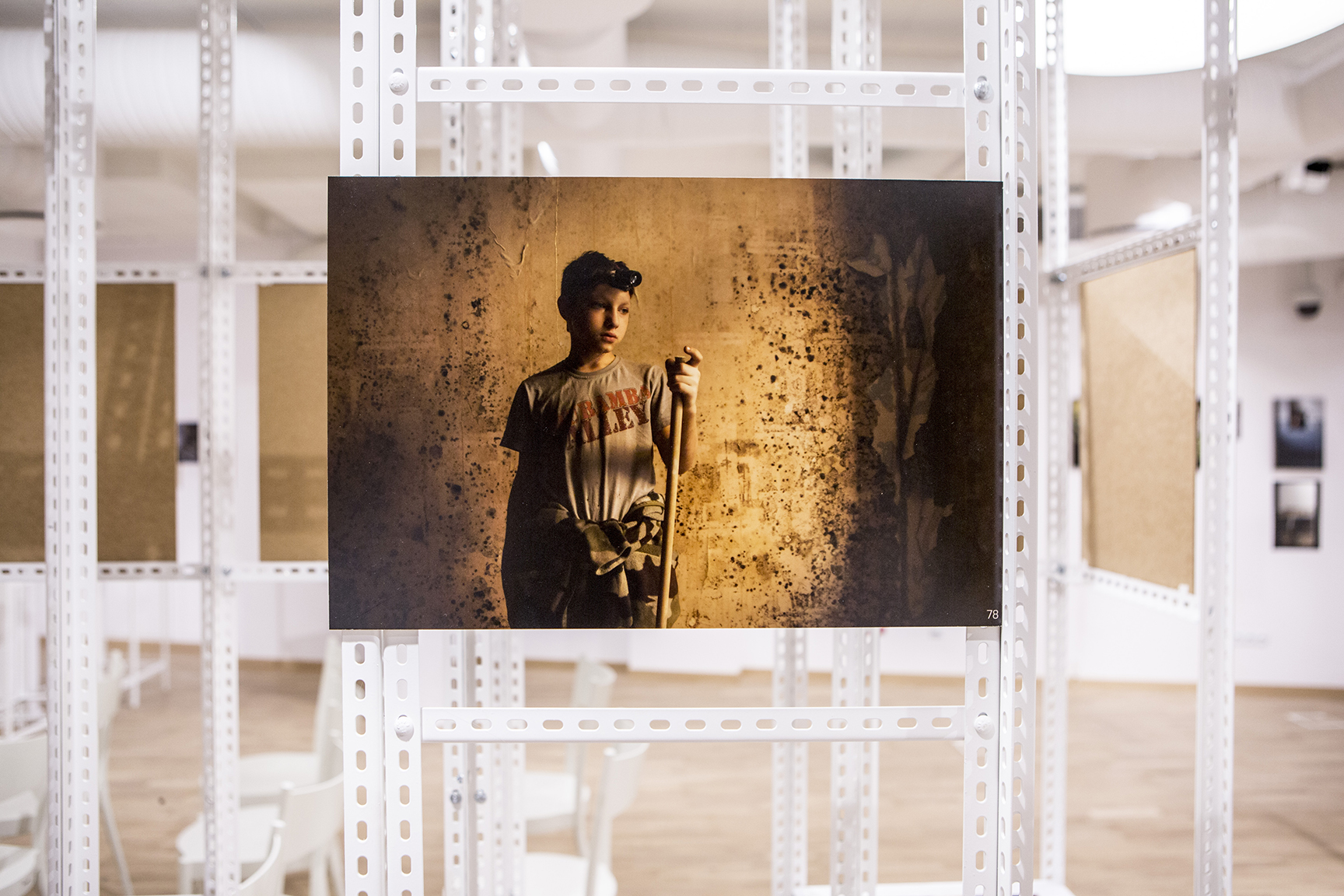 A photographic project created under the supervision of Mikołaj Grynberg, an outstanding, world-renowned Polish photographer.
Over the period of one year (from October 2015 till October 2016), the author strove to grasp the character and uniqueness of Stalowa Street and its surroundings. This area stands out on the map of Warsaw. There exist authentic local and courtyard communities here, and neighbours are indeed close to one another. In today Warsaw – focused on fashionable gated estates – one does not often come across neighbourly help and kindness.
On Stalowa Street, nobody is anonymous, the residents know their own neighbours and are all but indifferent towards them. Numerous courtyards are full of children who play together, supervised by the parents who monitor them through open windows. The close internal relations that bind together inhabitants of the majority of the buildings make it easier for them to face difficulties of the everyday reality.
The exhibition titled Stalowa Street – a street of steel is not a mere story about a street, but also a project recording people's reminiscences and recollections of people.
The majority of residents of tenement houses along Stalowa Street would never move to another area of the city or, for that sake, to another building. They recall that the street used to be a bustling place – there were numerous local stores, cafes and artisan shops. The buildings looked different – they boasted beautiful ornaments and their safety and order was ensured by private janitors.
The author of photographs focuses on pre-war detail which makes these tenement buildings stand out from amongst monotonous, concrete housing. She draws attention to the people emotionally attached to Stalowa Street and simultaneously entangled in various problems which stem from the character of this particular place.
The author's main goal was preserving Stalowa Street from oblivion. The area is currently in the process of transformation which is yet another stage in the city's prompt development. There is an impending threat that, in the nearest future, part of these tenements will be demolished or irretrievably altered.
The artist depicts the beauty and originality of the historic albeit dilapidated buildings. Her work sends out a message that old does not necessarily mean unattractive and that beautiful details, preserved until today, evoke deep admiration and respect for the artistry of pre-war artists and artisans.
The Stalowa Street – A Street of Steel exhibition is an exceptional photographic essay on the life of its protagonists who face a tough reality, and on the pace of a contemporary city.